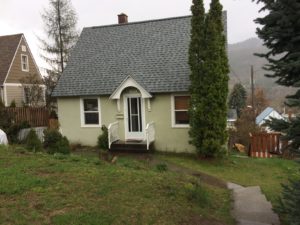 Whether it's a first home, a dream home, a vacation or investment property: purchasing real estate can be both exciting and overwhelming. Working with a realtor and lawyer to assist in the transaction can ensure that the deal proceeds more smoothly.
We can help with from negotiation of contract, to completion of purchase and sale; realtor deals or privately-negotiated deals, court-ordered property sales, and more. Refinance, title transfers, Real Estate financing advice: lenders or borrowers, Subdivisions, lot line cancellations, covenants, and easements
Title
A lawyer can help to identify who will be named on title (for example: if purchasers require a co-signer for financing purposes, often the lender will require that the co-signer also be named on title), and also whether or not certain purchase structures may allow the purchasers to maximize specific tax exemptions.
Property Transfer Tax
Property purchases in BC are subject to Property Transfer Tax equal to 1% of the purchase price for the first $200,000 and 2% on every dollar thereafter for non-foreign purchasers. Some transfers, however, are exempt. Common exemptions include first time homebuyers and transfers of a principal residence to a related individual. Speaking with a lawyer before finalizing any financing arrangements can be useful as it may allow some purchasers to maximize their exemption by structuring the purchase in a specific way.