Welcome to Lysenko Law!
0. Policies and Procedures re Covid.CURRENTjune16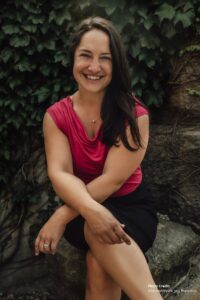 Lilina Lysenko
Barrister, Solicitor & Notary Public
Lilina grew up in Fernie, B.C., and currently lives in the Rossland / Trail area with her husband and two children. Lilina attended the University of British Columbia for both her undergraduate and law degrees, and graduated from UBC Law in 2006. After completing her articles in Trail, B.C., she was called to the Bar in British Columbia in 2007. Lilina worked with local law firms until starting her own practice, Lysenko Law, in 2012. During her articles, and since she was called, Lilina has focused on Real Estate, Small Business, Estate Planning and Environmental Law. Lilina provides advice to clients around the province both in-person, and remotely.
Lilina is also a lawyer with West Coast Environmental Law's Environmental Dispute Resolution Fund. More information can be viewed here. http://wcel.org/about-us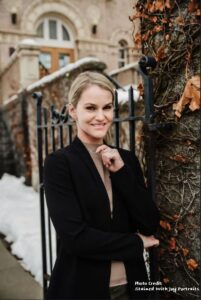 Kaleigh Henry
Barrister, Solicitor & Notary Public
Kaleigh grew up in the Lower Mainland, and provides legal services out of our Vancouver office, though she loves visiting the Kootenays for work and play. She was called to the bar in 2018 and has provided exceptional legal services to her clients in the areas of family law, wills and estates, estate litigation, personal injury, and insurance defence. Kaleigh has represented clients at the Supreme and Provincial courts of British Columbia. Kaleigh is an avid soccer player and all-around athlete who enjoys spending time outdoors with her dog, Atim.
Brogan Pastro
Barrister, Solicitor & Notary Public
Brogan grew up in Rossland and he is thrilled to return to his hometown to provide legal services to the community that raised him after an eight-year stint in Europe.
Brogan was called to the Bar in 2021.  Before that, he graduated law school from the University of Oxford, was awarded a diplôme en droit français et européen from the Université Panthéon-Assas in France, and obtained the highest marks in history for his law masters at the University of British Columbia. Before joining Lysenko Law, Brogan articled at one of the interior's premiere litigation boutiques.
Brogan is a litigator, first and foremost.  He enjoys working with his clients to find creative and practical solutions for their disputes, and he has successfully represented clients in the Supreme Court of British Columbia.  However, Brogan is happy to help community members with any legal issue that they face.
When Brogan is not at the office, he is an avid sailor and pastry chef.
Brogan parle français.  Il a le plaisir d'offrir un service bilingue aux clients francophones.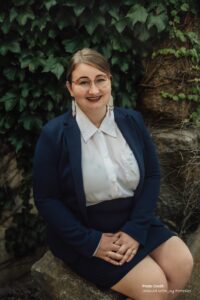 Emily MacKinnon
Articled Student
Emily hails from a long-time Kootenay family, and grew up between Castlegar and Nelson. A graduate from Stanley Humphries Secondary School, she obtained her bachelors degree in Political Science and Communications from the University of Ottawa before completing her law degree at the University of Victoria. Emily began her articles with Lysenko Law this summer, and has an interest in Family Law.
Vien Seneyavong
Senior Paralegal / Conveyancer
Vien Seneyavong has been in the real estate field since 2000 in various capacities such as legal assistant, paralegal, conveyancer, real estate broker, lease administrator and land management.  Vien was raised in Castlegar and moved to Vancouver for 10 years before returning home in 2009.  She enjoys tennis, golf, hiking and travelling in her spare time.  Lysenko Law is pleased to have Vien as part of their team to assist in providing exceptional real estate services to our clients.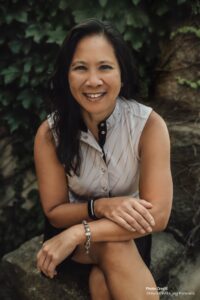 Elaine Seto
Office Manager / Legal Assistant
Elaine joined Lysenko Law in 2017 and quickly became indispensable. She comes from Alberta with 20 years experience in the administrative field, and is involved in the day to day operations of client files. Elaine is an avid golfer, essential oil enthusiast, and fitness guru.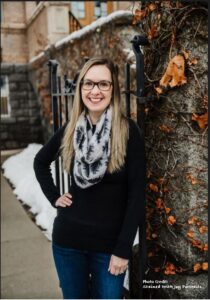 Jessica Rogers
Administrative Assistant / Bookkeeper
Born and raised in the Kootenays, Jessica joined Lysenko Law in the fall of 2020 and has brought with her her keen financial knowledge. Jessica has very capably taken on the task of keeping us all organized and on track.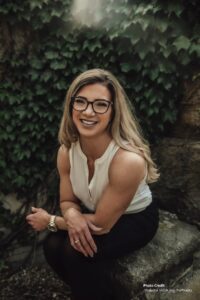 Kayla Johnson
Legal Assistant
Kayla grew up in Rossland and (re)joined Lysenko Law in May, 2020. Kayla has competed in many body building competitions and brings the same dedication and focus to the office. Kayla primarily assists Kaleigh Henry in our Vancouver office.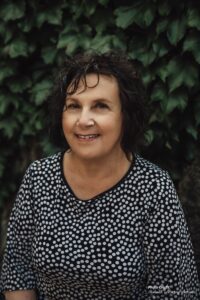 Louisa Mason
Reception
Louisa grew up in Trail, and has decades of experience as a receptionist in a busy law firm. She loves dealing with clients, and her friendly and outgoing nature is a welcome addition to our firm.
Teslyn Buehler
Student 
Teslyn is a recent graduate from J.L. Crowe, and has started the first year of her undergrad at UBC. As classes are online this semester, she has chosen to live at home for now and work part time at different local businesses, including Lysenko Law. Teslyn is a quick learner with great people skills – attributes that will serve her well in whichever career she ends up pursuing.
Office Dogs
Sassafras (Sassa / Sassy)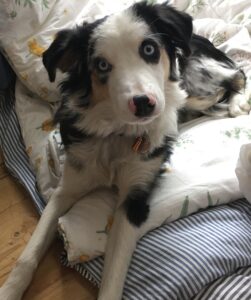 Sassafras is a border collie x mini Australian shepherd who joined our family as a puppy in June 2019. She spends her days at the the office providing clients and staff with stress- relief and cuteness.
Spoon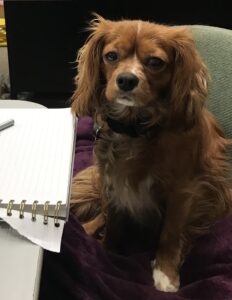 Spoon is a Cavalier King Charles Spaniel who delights in sitting on clients' laps, and providing insight on documents from the comfort of her very own office chair. When she's not at the office, Spoon enjoys napping with her human, Emily.
Atim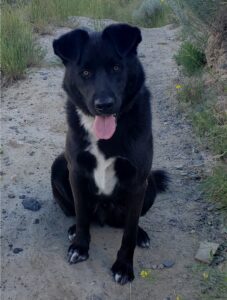 Atim is a mixed breed, sweetheart of a dog who normally works in Vancouver with Kaleigh, although he does thrill the Rossland office with a visit on occasion.